With soaring food prices everywhere, it may seem difficult to save money in the kitchen.
But each trip to the grocery store doesn't have to be a pain in the neck — or the pocketbook. Not when there are affordable ways to ease that neck pain — and perhaps stomach pain, too. 
Meal Prep 
According to LSU AgCenter nutrition agent Jennifer Duhon, the key to successfully managing money in the kitchen is to devote more consideration and time into weekly meal preparation. 
"Meal prepping is probably one of the top ways to save during inflation," Duhon said. "It takes time, but when you preplan and stretch out meals for the week, you're cutting down on food waste." 
Duhon says meals should be stretched out as much as possible. This can be done by using ingredients multiple ways before tossing them out or by freezing leftovers. Not sure what to do with your leftovers? She suggests using online recipe generators to do the thinking for you. (Also check out the new cookbook that is touted to give new life to Louisiana classics, "Leftovers Lagniappe," by Baton Rouge local Susanne Duplantis.)
Cheaper, tougher protein 
The increased prices of red meat, poultry and seafood may have encouraged some to go meatless to save money, but Duhon advises those who continue to eat meat find cheaper options. 
Luckily, there are several affordable, tougher alternatives to choose from. 
"Look for cuts of meat that aren't tender, because they are usually cheaper," Duhon said. 
Duhon, a registered dietitian, offered more tips:
Chuck roasts and short ribs may be tough and take longer to cook, but they're also tasty. Despite the wait-time, Duhon says buying the less expensive meats will make a financial difference. 
Tenderize the meat at home by braising it or cooking it in a stew.
For non-meat eaters, low-cost protein options are beans, eggs and legumes — and they won't break the bank.
Go local 
Buying foods seasonably at your local farmer's market is also a great way to save money.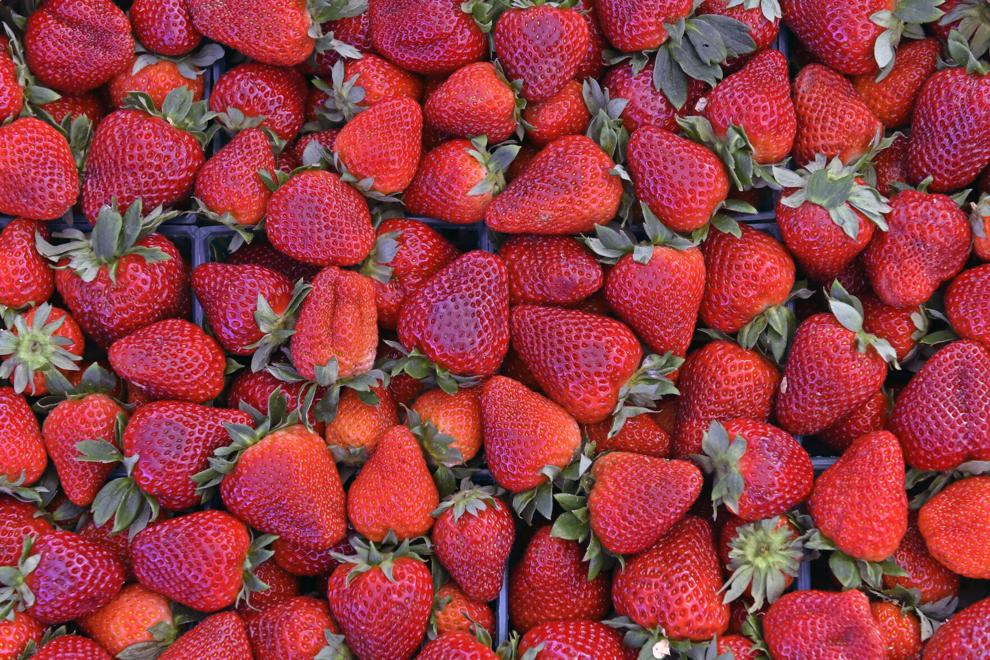 "Not only are you getting the best prices for produce while they're in season, but you're also supporting your economy and local farmers," she said. 
In addition, people who receive SNAP benefits can shop at most local farmers markets and earn dollar-for-dollar matches on how much produce they spend on, Duhon added. For instance, if you spend $10 on an EBT card, the market gives you a $10 voucher to purchase more groceries. 
Here are some additional tips to optimize savings: 
Practice proper food preservation, such as canning and freezing, to help lower food cost and waste.
Maintain a weekly budget and stick to it. Try to shop once a week. 
Sign up for local stores' loyalty programs or pay with a grocery rewards card. 
Buy items in bulk. 
Grow your own garden. 
Avoid convenient, prepackaged items and opt for whole items like fresh veggies.
Compare the price per unit of groceries at different stores. 
Find rewards cards that have perks such as discounts at a retailer to purchase more groceries. 
Purchase whole chickens to cut up and prepare different meals from the cuts.
Pack a lunch for work.
Consider generic options. Sometimes, they are equal in nutrition or have better qualities than the name brands do, Duhon said.
Do you have other ideas on ways to save money in the kitchen or to feed your family? Email us at [email protected] to share your ideas. Please include your phone number.

https://www.theadvocate.com/baton_rouge/article_c9df95aa-086a-11ed-b30c-8764c4d154f9.html