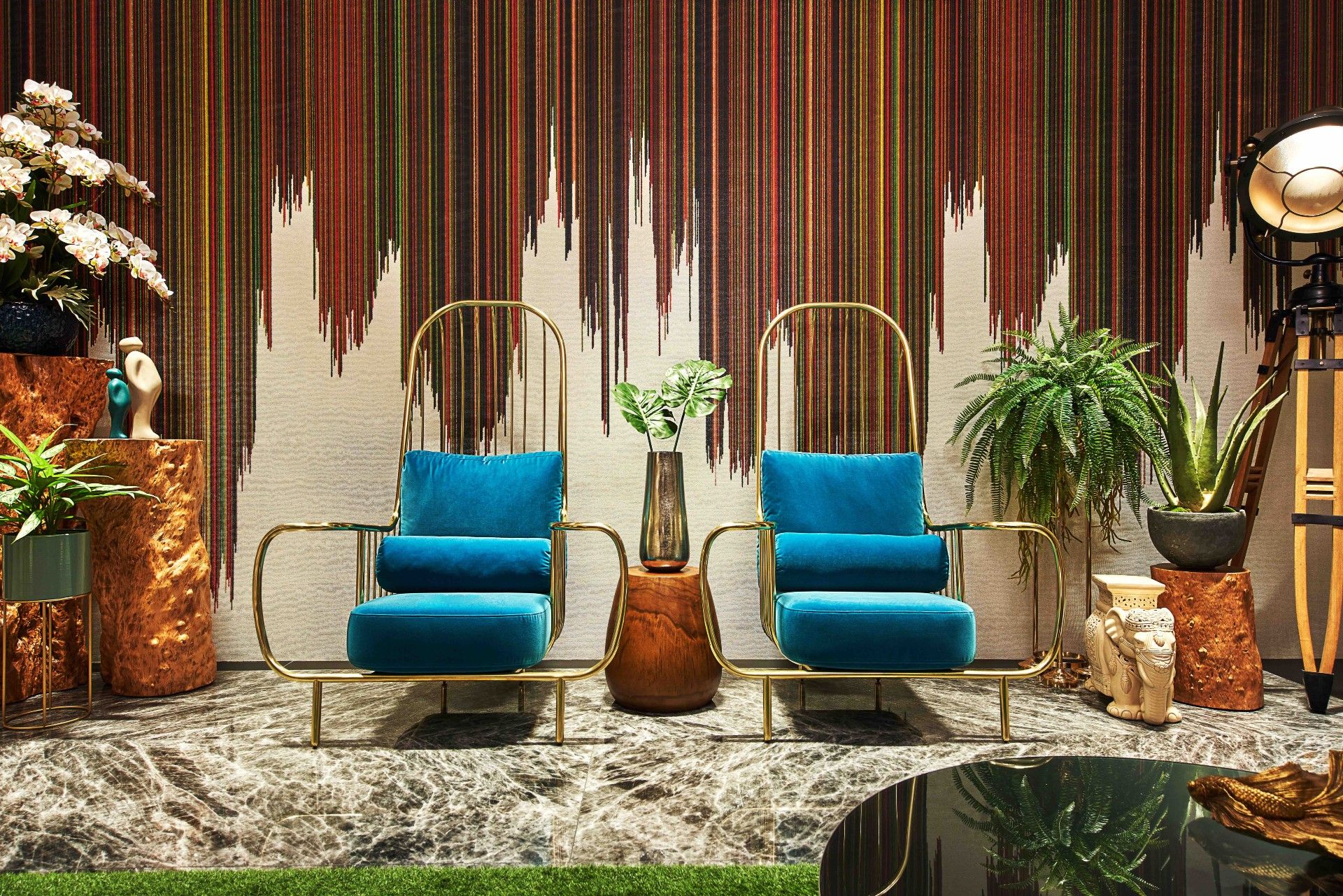 By Hong Xinying
June 01, 2021
Tatler+
Featuring a hotel-like lobby area and other beautiful spaces, the new Prestige Global Designs office and showroom is filled with beautiful vignettes and decor ideas
Seeing is believing—or so the adage goes. And in the new office of Prestige Global Designs, visitors get to experience beautiful vignettes and experiential zones that demonstrate the local firm's design prowess.
Situated in a shophouse in the Robertson Quay district, the inspiring showroom features a hotel-like lobby, a garden-themed lounge area, a stylish kitchen, and even a fully furnished walk-in wardrobe that also functions as the boardroom.
Related: How To Bring Tropical Style And Nature-Inspired Elements Into Your Bedroom
"We want our office to be a personalised and experiential space that represents our openness to trying different styles and blending them together," says Michael Ong, director and co-founder of Prestige Global Designs. "We want to create a unique experience for our guests. Stepping into our office is like entering a world of wonder. Every part and corner of the space has little surprises installed; we want our guests to feel inspired and excited."
Here, we share some of the clever design features and ideas we discovered in the Prestige Global Designs showroom: 
To turn their office into a realm of wonder, the homegrown studio combined a beautiful blend of art deco elements, chinoiserie influences, tropical accents and contemporary collections. 
At the lobby, the striking glass doors feature a geometric design that draws inspiration from the art deco movement; the metallic finish on the lamps and furnishings accentuate its glamorous look. The bamboo detailing on the hand-painted walls offers a touch of the Chinoiserie-influence within the same space.
The garden-themed indoor courtyard is another highlight of the showroom; it is an inviting light-filled space filled with colour, where guests enjoy afternoon tea with the designers while discussing their home renovation plans. Playful accent pieces throughout the interior catch the eye—these include a horse-shaped floor lamp from Moooi dressed with a Hermès saddle, Bearbrick figurines, and a lifesize sculpture of a security guard by hyperrealist artist Marc Sijan.
"When we first saw this space, what instantly captured our attention was the courtyard; we love how the natural light enters this space," shares Jeremy Tay, director and co-founder of the firm. "To give an extra punch of life to the space, candy tones in blue and yellow are used on the armchairs and accent cushions. We also worked together with local ceiling fan brand SPIN to create unique art deco inspired fans."
Related: Get Home Improvement Inspiration From 3 Lavish Penthouses Designed by Prestige Global Designs
Unlike your typical meeting room, this area in the Prestige Global Designs showroom is designed to resemble an actual walk-in wardrobe. It is flanked on both sides by full-length glass cabinets, which showcases several ways in which homeowners can customise their wardrobe. With the ongoing work-from-home practices, turning your dressing area into a multifunctional space seems a wise idea, too. 
"A lot of our clients request for more customised storage to meet their needs, so we decided to have our meeting room in an actual wardrobe setting where we can discuss the design and details of such cabinets with convenience," says Ong.
While the kitchen is very much a utilitarian space, you don't have to sacrifice style over function, as this kitchen area aptly demonstrates. The stunning display shelves create visual interest, while the sleek design and understated style of the kitchen cabinetry contributes to the seamless transition between the lounge area and this culinary space.
"We believe a kitchen needs to be both functional and beautiful," says Ong. "We have used compact appliances from Swiss brand V-Zug that feature touch screens as well as German kitchen mechanisms to enable better utilisation of our storage shelves; when you pull out the drawers, they will light up."
Located on the second storey of the shophouse office, the material library is a creative resource for the design team; they encourage their clients to join them here to brainstorm and discuss how they can bring their dream home to life by layering a rich blend of textures and materials.
"I love the material library; I get excited when I look for materials and decorative elements for a project and seeing them coming to life; it's something no words can describe," says Tay. "It's a place where we can show how materials work together with one another. This is also where we spend time planning on how we will style all our projects, where we put together decorative elements and see how they work with the materials selected. For us, styling is an important aspect of interior design as it brings life and character to a home, creating layers and depth to the spaces."
Styling is an important aspect of interior design as it brings life and character to a home, creating layers and depth to the spaces
— Jeremy Tay, director of Prestige Global Designs