French design brand Maison Matisse unveils their collaboration with the Italian designer duo Formafantasma at Milan Design Week 2022 with 'Fold Collection' – a series of one-of-a-kind limited edition lighting. 
"Every piece is deeply inspired by the aesthetic language, inventive paper cut-outs and eye-catching pure colors of Henri Matisse, whose vision never ages" says Andrea Trimarchi and Simone Farresin, Founders Formafantasma.
At first, the eclectic Fold Floor Lamp, with its modern design can be brilliantly viewed differently from each angle, giving a unique ambience to any type of interior. 
Dimmable, this illuminating object can further be skillfully utilized as a central or an ambient light.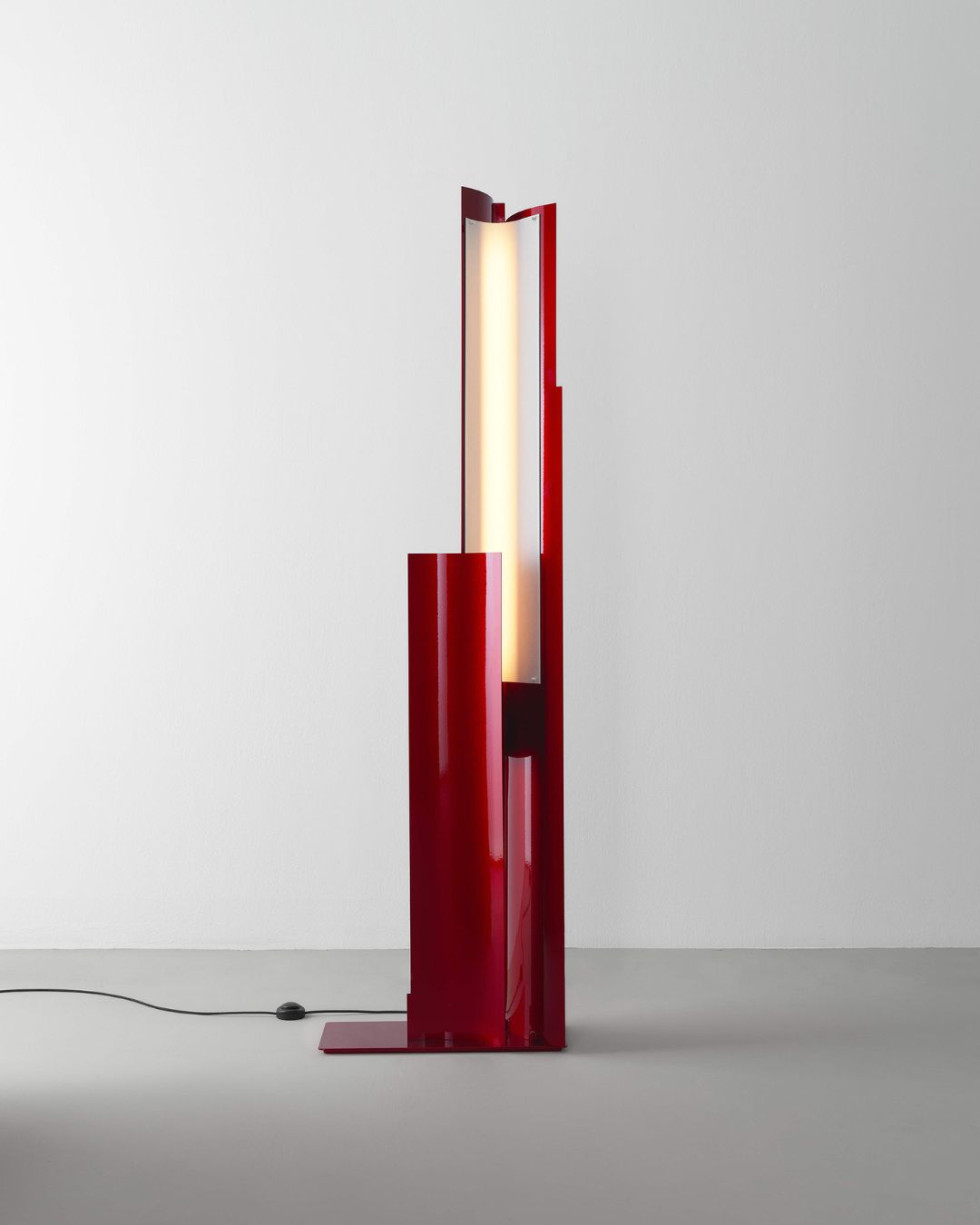 A versatile product, on the other hand – the Fold Wall Lamp seamlessly adapts to all types of rooms from the living room to the bedroom and allows one to effortlessly modify the aura thanks to its adjustable intensity. 
With its clean and subtle poetic form, it beautifully gives a minimalistic touch to the room in which it's installed. 
Lastly, the Fold Chandeliers are available in two different sizes to dress varying spaces regardless of their size.
Additionally, the strength of its character coupled with the delicacy of its line makes it an easy piece to marry with both – contemporary and old interiors, harmoniously integrating it into modern décor or enhancing a more vintage style. 
"The stature of the Fold Chandelier makes it the centerpiece of a reception area but it can also be easily adapted as an ambient light in any living room or bedroom" they add.