The bedroom is defined by the bed. And the sofa generally defines the living room; though your lifestyle will determine whether it is facing a television, fireplace or picture window. But what type of sofa should you buy for your living room? Here are a few ideas for choosing a contemporary sofa for your living room.
Modular Sofas
Modular sofas are the ideal choice for most modern living rooms. You end up with two to three pieces of furniture you can rearrange to suit your current needs. Everything matches, and it is a seamless fit with other types of modern, minimalist furniture. That's true whether the rest of the furniture comes from Sweden or Japan. A new modular sofa is a good choice if you're replacing a worn-out traditional sofa, too. It will have more seating than traditional sofas, and it will be easier to move.
Apartment Sofas
Apartment sofas are shorter versions of traditional sofas. An apartment sofa may be as short as a loveseat but otherwise resemble a conventional sofa. Or it may a one-to-two-foot shorter version of the conventional sofas made by the same manufacturer. Why does it matter if it is 12 to 24 inches shorter? That may be the difference that allows you to get it through an apartment stairwell or hallway.
The shorter sofas are also more likely to fit in an apartment living room, since these tend to be smaller than what you'd see in a detached single family home's living area. What if you live in a large home? Apartment sofas give you a comfortable place to sit, but you have more space around it for other items.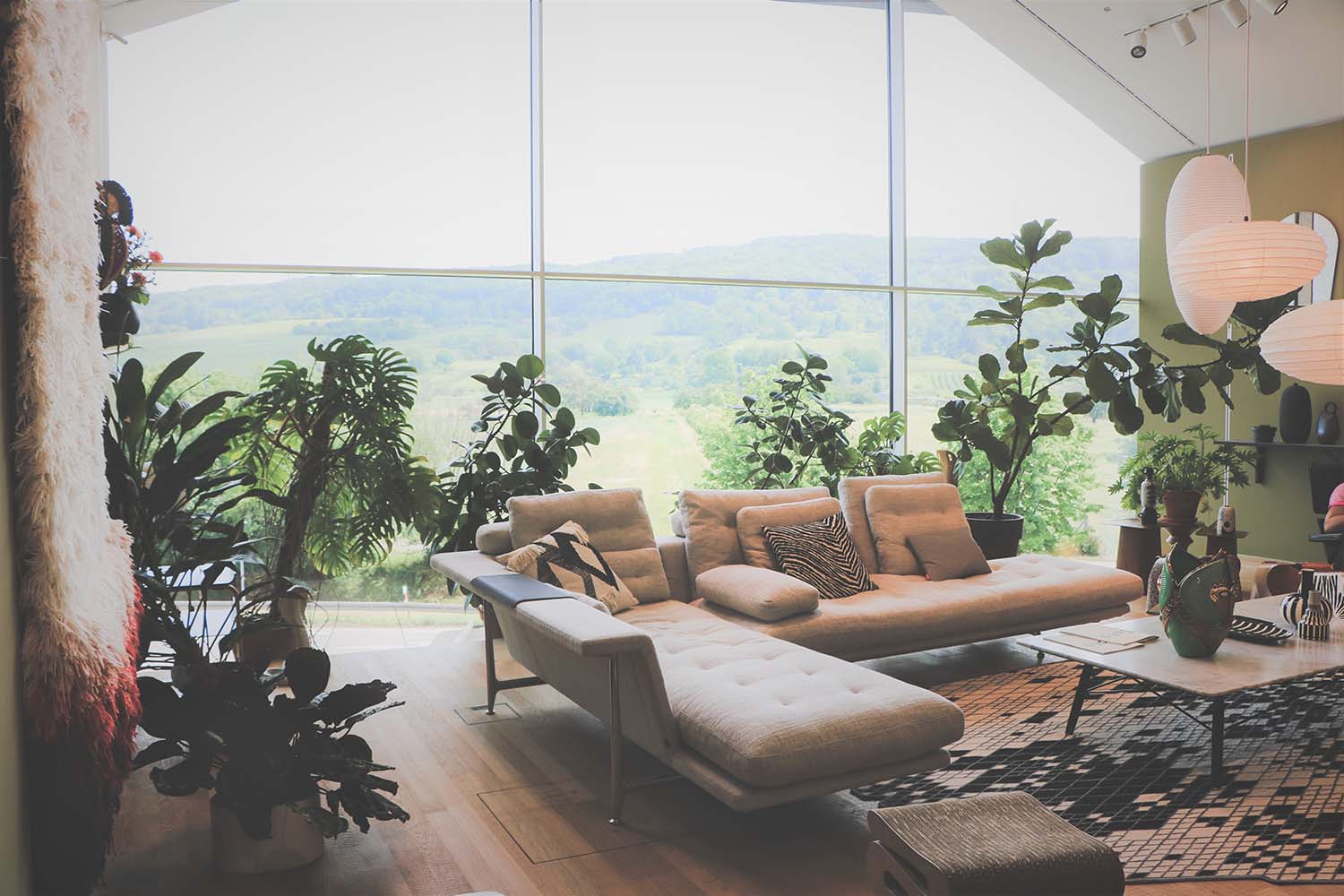 Curved Sofas
Curved sofas are a decent choice when the goal is to gather everyone around a given focal point, whether that is a fireplace, game table or television. The sofa provides more seating than half a dozen chairs, and no one is too far from the focal point to enjoy it. Just know how this will affect the flow of people through the room. On the other hand, this isn't an issue if you put the curved sofa in the corner of the living room.
However, this will cut off the space behind the couch, so have a way to make use of it or being willing to give it up. Ironically, you can sometimes find modular couches with a curved seat that can be combined with the rectangular sofa to create a similar intimate gathering.
Chesterfield Sofas
Chesterfield sofas get points for being a classic design. They've come back into fashion, since they add an air of history and authenticity to the modern home. And you can get the look of leather without having to use leather using modern materials.
Chaise Lounges
Chaise lounges have a longer seat than a chair. They give you the ability to semi-recline but you aren't forced to buy a formal recliner. The seat may or may not detach from the lounger, but you can often combine it with another foot cushion to create something you could lay down on. Most chaise lounges have only one armrest. Others have two arms.