Celebrities have put this topic on the minds of many parents.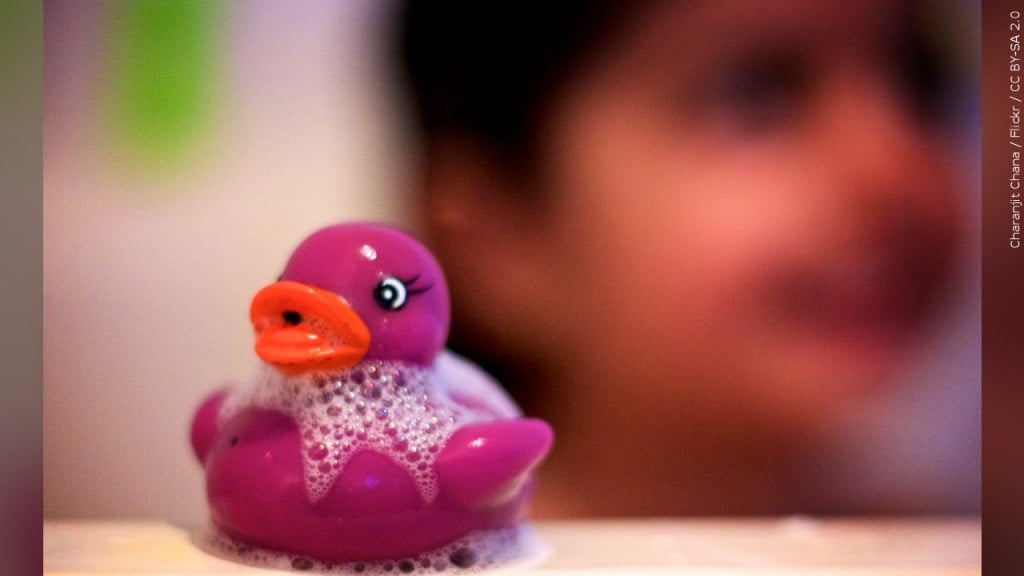 LINCOLN, Neb. (KLKN) – "I wait for the stink". That's what Kristen Bell said about her child bathing household rule after Ashton Kutcher and Mila Kunis revealed they don't bathe their children daily.
The celebrity couple said on Dax Shepard's podcast they don't wash their kids unless they see "dirt on them".
Kunis and Kutcher said they only wash the "vital" parts of themselves each day.
"I didn't have hot water growing up as a child so I didn't shower very much anyway," Kunis said.
Shepard and Bell said after their kids got old enough, they lost the nighttime routine and didn't keep up with bathing daily.
Both couples believe that too much washing "wipes away" natural oils of the skin needed to have good skin.
But is this practice safe and smart for the average parent?
The Cleveland Clinic weighed in on this topic.
BATH TIME GUIDELINES:
Bathing recommendations depend on your child's age, says Dermatologist Joan Tamburro, DO. She suggests these general guidelines:
Babies, toddlers, and little kids should spend some quality time in the tub two to three times per week. Their delicate skin doesn't need daily cleansing, but it's OK to get out the bath toys more often if your child gets dirty or has a messy diaper situation. Speaking of tub toys, make sure they're nontoxic and don't have the potential to harbor, mold, fungus, and bacteria.
Older kids ages 6-11 should hit the bath two or three times per week, at a minimum. More showers are in order when they get muddy, sweaty, or stinky.
Tweens and teens should shower daily. (Their newly stinky pits will probably clue you in when it's time to step up their hygiene game.) They should also wash their face twice a day.
There's wiggle room, of course. If your cranky toddler is too tired, skipping bath night won't be the end of the world. And if your baby has an impeccably timed post-bath diaper blowout, by all means — draw another one.
It's important to bathe after swimming in a pool, lake, or ocean, according to Dr. Tamburro.
CAN YOU REALLY BATHE TOO MUCH?
Dr. Tamburro says harsh antimicrobial soaps can make your skin dry and itchy. She recommends avoiding those products unless your doctor has recommended them for a skin condition. Gentle soaps, though, are safe for frequent bathing.
"Choose mild soaps that don't lather up too much and don't have added fragrance," Dr. Tamburro says. "And don't assume all baby soaps are mild." If you're unsure how gentle your pick is, ask your doctor for recommendations.
If you have dry skin or live in a dry climate, moisturizing is important. You should do this right after the bath or shower to "lock-in" moisture, according to Dr. Tamburro.